STUDENT REFLECTIONS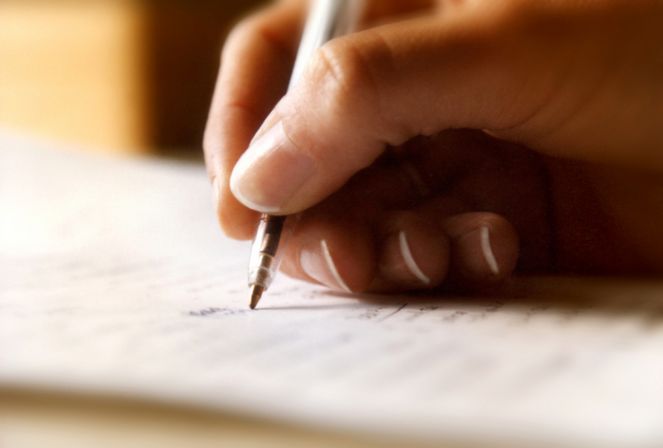 "When I was a junior in high school I went on March of the Living. This trip opened my eyes up to how strong and beautiful my religion truly is. I decided I wanted to become more involved with Judaism. The time came when I left Boca Raton, which had a very high Jewish population, and moved to Tampa to attend college at USF. I felt like I was literally one of the only Jews in the area. A friend of mine introduced me to Rabbi Pinny and I instantly knew I had somewhere to go and spend time with fellow Jews in the Tampa Bay area. I came to my first Shabbat and met Chava and her children and had the chance to get to know them and Rabbi Pinny a little more. I felt such a strong connection and it was such a huge relief to know that I had somewhere to go where I could feel such a warm and loving family-oriented atmosphere. I met a large number of great people and students through Chabad. Overall, Chabad with Rabbi Pinny and Chava has given me such warmth and joy that I am so thankful for!"
 - Alexa Blackman '15 
"Chabad means so much to me, because it is an outlet to help keep my Jewish heritage alive and growing in the hectic world of college. It is a place where I can go to further my Jewish education through Sinai Scholars, a course in which we not only discuss Jewish ideas and traditions, but are given a chance to ask why, leading us down the path to understanding the deeper meanings behind it all."
 - Danielle Haberer '15
"Chabad, to me, means my home away from home! Getting together with people who share similar values has definitely made my time at USF more worthwhile."
  - Kelsey Myers '15
"Chabad is the spitting image of unconditional giving. Rabbi Pinny and Chava along with their wonderful kids give off such a welcoming atmosphere allowing students of all kinds to meet and have such a unique experience. Chabad acts as a break from reality, during the stressful week, I always look forward to schmoozing with an awesome group of people every Friday for shabbat. Chabad means the world to me because it is almost everyone's dream to be able to have a place to escape life's chaos."
 - Helen Menasche '15

"As President of Chabad, I have had the privilege to work closely with Pinny, Chava, and the rest of our USF Chabad family for the past two years. When Chabad at USF first began, we had a few student "regulars." Now, each Friday night is a huge event with typically 60+ students. To each and every student, including myself, Chabad is more than a place to go to keep your Jewish faith. Chabad is a place where you can go to have some great laughs, enjoy everyone's comfort, and be at your home away from home. We've been growing at a rapid pace, which has given us the opportunity to have more frequent, larger events, be more involved on campus than ever before, and allow students to have more opportunity through Chabad. These are exciting times here for us at Chabad as we're setting the foundations of the new generation of Jewish life here at USF, and we're glad to have everyone be with us as we're making history!"
- Jana Cohen '14, Chabad Student President

"Rabbi Pinny & Chava, thank you so much for being my family here in Tampa, it has meant more to me then you know. Shabbat dinners are the highlight of my week. Your beautiful girls are incredible. Again thank you for everything!"
  - Morgan Howell '14  
"Friday nights just seem right spent at Chabad. Pinny & Chava make everyone feel welcome as soon as they walk throught the door. They are the type of people that want to get to know you and make you feel at home. The home-cooked meals are just an added bonus that are delicious as they are hearty. There are always new faces showing up for Friday night dinners and everyone of them comes with a smile and a desire to get to meet other people. There is no better place to spend a Friday evening then at Chabad with Pinny & Chava, a home away from home!
- Jackie Selbst, Med. Student '14 
"I am a medical student, and as such have little time for extracurricular activities. Most of my day is devoted to studying for an exam or working on a research project. I told this to Pinny and Chava when I met them at the beginning of my first year of medical school. Their response to my situation was, "come when you can." And so I did, often at 10pm on a Wednesday or at 9am on a Saturday, usually in between exam days or during my study breaks. To me going to Chabad was a respite, a time when I could talk to someone about my concerns, how they were impacting my life, as well enjoy a delicious home-cooked meal. Some may look at Chabad families and see only the black hat and conservative garb, but when I look at Pinny and Chava Backman I see a couple who opened their home to me and made me feel welcome. They listen and they care. What's astounding though is that my experience with them is not unique; every Jewish student can enter the Backman home and, regardless of their level of observance, feel welcome."
         - Leon Anijar, Med. Student '14

"I really enjoyed all of the events hosted by Rabbi Pinny and Chabad on campus last year. It was my first year at USF and it was very welcoming to have a Jewish presence so close tohome - infact, many events were held in the lobby of the dorm I live in! From making my own Shofar, baking Challah and even Sufganiyot. Rabbi Pinny and his wife Chava hosted great events for students. I look forward to attending more this coming year!"
- Alex Bourne '14 
"Before I was even in College, my brother would take me to the Chabad dinners. At first I was always reluctant to go because I never considered myself religious. After the first time I went I realized how close knit everyone was and understood the value of family and Judaism. I still am not religious, but Chabad does not discriminate. At times when you just feel like you have noone to talk to Rabbi Pinny & Chava are always there for you. Not only do they provide delicious home made food, but they offer a helping hand as well as words of wisdom." 

- Jackie Kaminsky, '13 
"Chabad offers so many wonderful things including a top notch Kosher cooking class.
Myself and many students get together every Thursday night to cook for Shabbat with Chava. It's no easy task cooking a 5 course meal for so many students every week, and for the holidays.
Over the last year I have learned to make so many Kosher dishes including potato kugel, a variety of different chicken dishes, and even learned to make & braid my own Challah dough. We have learned so much from Chava that a few weeks ago when she went away over a weekend to a conference in New York, I along with several other students were able to prepare a Shabbat dinner all on our own! It was very exciting to be able to take over for Chava, when she couldn't be there and to know that she had complete confidence in us as she has been teaching us for quite sometime now.
Chava is always willing to share her recipes with all of the students, I have even used some of her recipes at home cooking with my own family! I am so grateful that I was able to learn how to cook so many Kosher dishes and look forward to continuing to make them on my own well after I graduate!"
 - Erika Dunayer '12
"It's hard to put into words what Chabad means to me because it's so much more than just an organization. It is a home, a community, a place where everyone is welcome. Shabbat's are a break from the chaos of the week and a time to be with friends. Chabad has changed the way I view Judaism." 
- Tyler Staggs '12 
"Chabad is the place where you can find your future Jewish wife"
 - Greg Berkowitz '12  
"My name is Alison Greenberg, and I am a senior at the University of South Florida, majoring in Public Health. I transferred to USF last fall (2010) from the community college of Sarasota; my hometown. I knew a handful of students attending USF, and to meet new people, I decided to get involved in a few clubs and organizations. Religion has always been an important part of my life and unfortunately, most of my close friends from home are not Jewish. A few months into school last year, I met a girl named Erika at school and we hit it off real fast. To my surprise, she was Jewish like me, and had just transferred to USF as well. Erika told me about Chava and Pinny, and how she started attending Shabbat dinners and social gatherings at Chabad, and how welcome and amazing these people are so I decided to get in on the action and join her for a Friday night dinner. I am so grateful that Erika invited me to join her at Chabad that one night, because from then on, I started going more frequently and Chabad became like a second home. Chava and Pinny Backman were ever so welcoming and warm and made me feel so at home. (Not to mention the amazing food I was fortunate to have almost every Shabbat) After a few weeks of going to Chabad, I started seeing the same people going each week and make a very nice group of Jewish friends. Chabad has several fun social activities they offer throughout the school year. One particular event that comes to mind was a Women's Spa Night that Chava hosted last spring. Erika, Camryn, Jackie and I went together and got mani/pedi's, relaxed and enjoyed each other's company at the spa!
            I feel that Chabad has really benefitted me socially as well as spiritually. Pinny and Chava have expanded my knowledge about Judaism, which I appreciate greatly. Additionally, I am proud to say I now know how to make my own Challah bread (thanks to Chava). This past summer, a rather significant event occurred at a Shabbat dinner at Chabad. I moved back home to Sarasota for the summer and came up to Tampa to visit Erika for the weekend. We decided to come to Chabad for Friday night dinner. It was great seeing Chava, Pinny, and my Chabad family and catching up on lost time. What made this Friday night extra special was the fact that I met my current boyfriend Leon. Pinny had invited him to come to Shabbat that night. Leon had come to Chabad a handful of times prior, but him and I never crossed paths. That night we met, we hit it off, and we have been happily dating ever since. Leon is my first Jewish boyfriend. My parents and grandparents were so thrilled for me that I found a nice Jewish guy to date, and I really owe it to Chabad for "setting us up." Chabad is a great home-away-from-home for me, and I am so happy to be involved in Jewish life and I have to thank Chava and Pinny for a part of my newfound happiness."
- Ali Greenberg '12 
"Chabad, to me, is a place where you can spend time with amazing people who quickly become your family. Whether you are attending Shabbat dinner or another event, you are guaranteed to have a great time enhancing your Jewish life at USF!"
 - Robyn Sagal '12

"I must thank Rabbi Pinny & Chava Backman for always having open ears, open hearts and an open home. Thanks for letting me keep you up til 1am! You guys are the best!" 
- Camryn Kol '12 
"I am not use to this overwhelming niceness I have received from you and your family and all of the nice people I have had the fortune to met at your house so far and it is truly awesome to have this opportunity."
- Loren Fay '12 
 "Thanks again for tonight. It was really a great addition to my chaotic week. It made me feel at home. Also thanks for the tons of pomegranates. You and Chava are awesome and I really appreciate what you guys are doing with creating a sense of community. Good luck with the High Holidays."

- Tyler Staggs Student '12 
 "Chabad at USF is truly my home away from home. With my actual residence being over 200 miles  away from the University, I'm able to have a place to turn to for warm friendship, great food, and a fun loving Jewish environment. Rabbi Pinny & Chava are an open-minded, accepting couple who not only act as educators, bus also as friends. Their home is enhanced not only by their own friendship, but also by the joy brought on by their 3 beautiful daughters. I am so lucky to have a place to turn to for Shabbat dinners, Holiday meals and fun on and off campus activities. On multiple occasions, I have gone to the Rabbi and his wife for advice, help and just a shoulder to lean on and a listening ear. My College experience is greatly enhanced by my time spent at Chabad."
- Camryn Kol, '12 
"Rabbi That sounds great, I know the brothers would appreciate it! We are planning on seeing you on Tuesday, so look out for us. Thank you and your wie for everything, it's really been fun!"
- Ian Stone, President of ZBT '11 
"It was very nice to meet you Rabbi & your family. I had a great time at the Seder. I will definitely try to start coming or Shabbat!"
- Kathleen Lerner '11 
"Sinai Scholars was such a wonderful experience for me. Being in a classroom with my peers had such a huge impact in that it provided me with an entirely new outlook on the religion and how it could be applied in everyday life. Taking this course also provided me with a stronger appreciation and love of being a Jew and the confidence of not only wanting to marry a Jewish man for myself. I would recommend this course to any Jewish student and would love to take a Sinai Scholar 2."
- Karly Waks '11
"What can one say about birthright? The Israel experience is unique, exciting, emotional and powerful. It stirs all the human emotions of the mind, body and soul. A trip in which one sees and experiences so much, keeping history of the past with your present self and future hopes all alive simultaneously.
The two weeks I spent in Israel were truly awe-inspiring, from the crystal clear waters of the Kinneret to the Negev desert to the Western Wall in Jerusalem. It's an experience that really makes one question where they are going in life. "Who am I?" "What does being Jewish mean?" One comes to find the many worlds of Judaism that exist in such a small yet amazing place. In a way, that really symbolizes what Israel is. So many climates and geographies in a small space that is so integral to billions around the world. And this is the home in the heart of every Jew.
I felt so safe in Israel and welcomed. A nation of immigrants that makes you feel welcomed and at home every second you're there. Returning to the states feels like leaving home in a way. You definitely leave a piece of you there, but the experience is well worth it. The people you meet, the places you go, I wouldn't trade a minute for almost anything. It is an emotional roller coaster ride from start to finish. Perhaps that is where the term birthright comes from; the sense that from birth all of life is a crazy winding road of emotions, people and places."
 - David Sperling '10 
"I met Rabbi Backman when he invited me inside hhis 'Sukkot on wheels' in order to shake the Lulav and Etrog. When I learned that he was taking initiative to create a Chabad program for our campus, I realized that he was taking on a great challenge. For me, going to a University with a small Jewish population has been very intimidating and as a result I cowered as people questioned my faith. However, moving away from a community with many conservative Jewish individuals to one where there are few if any followers has helped me understand the true necessity of a Jewish community. As a result when Rabbi Backman told me about his goals I became eager to work with him to establish a more uniter Jewish community. I discussed the new Chabad at every opportunity I had. I heavily promoted ther up and coming program and was able to consistently attend Shabbat dinners with new guests. This experience has not only instilled additional faith based values, but has also given me the ability to guide others in re-acquiring the pride that the Jewish nation should hold."
- Ramil Kaminsky '10 
"I learned so much from what you had to say regarding Jewish perspective on Souls, loss, suffering and death that was helpful for me to let go, what you had to say was a comfort to me and helped me take the step forward that I needed. So I just wanted to thank you for taking the time to talk to me." 
- Ali Kauffman '10